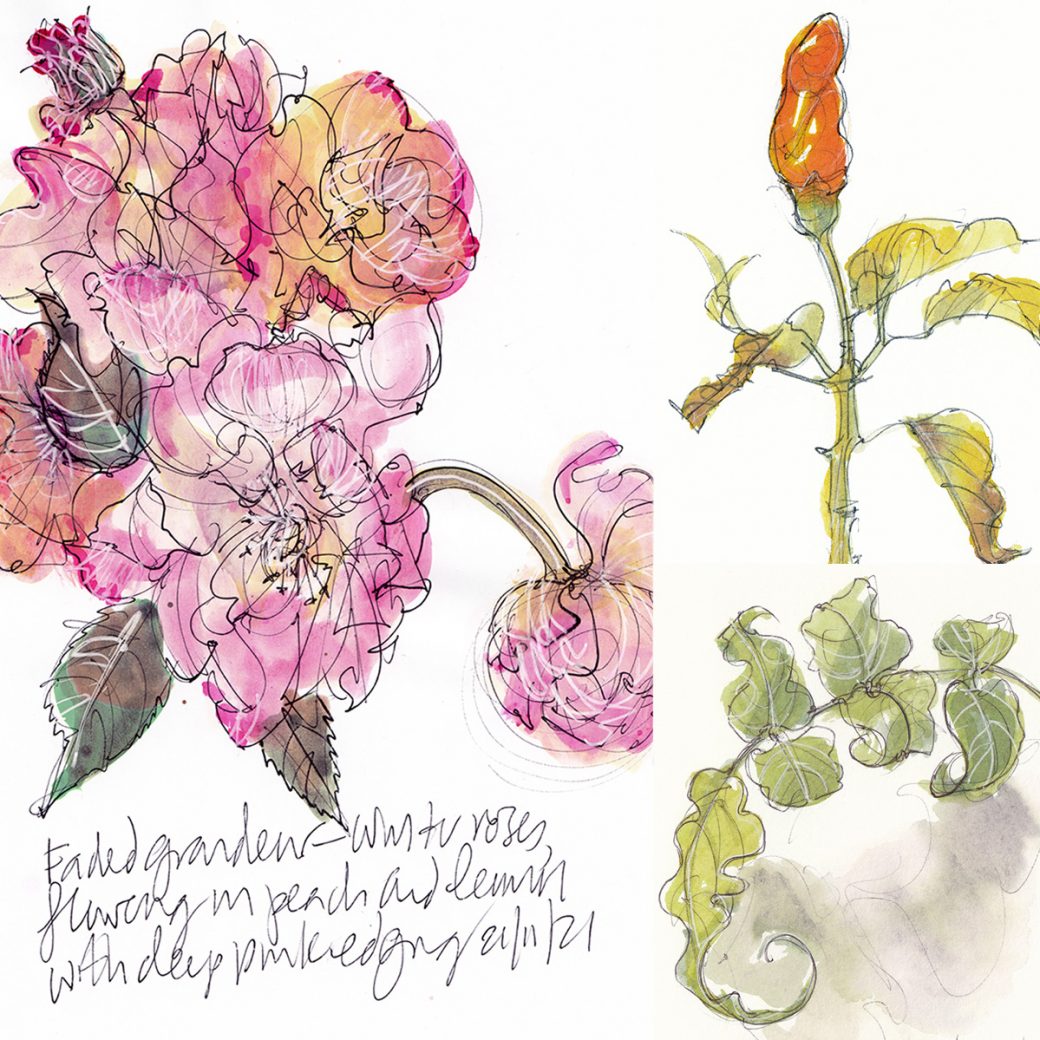 In my urban garden, faded has its own grandeur.
Once vivid, the roses are blooming in soft pastels edged with cherry pink, some round like little peonies, others presenting their petals to the garden.
The jasmine's sharp green leaves have only now taken on tones of russet, their rolls and curls like a Grinling Gibbons carving.
When I planted the chilli, I was expecting last year's bumper crop but this year, it's chilli, singular. It took its time but here it is, orange now, its leaves glowing yellow.
Past their best? Not in my little patch – drawing nature is full of discoveries.
This week, I've been drawing on a mixture of off-white offcuts and coated printing paper from an old production dummy. It's striking how differently my inks behave on the two, one pooling and allowing me to drop in new colours; the other thirstier, drying at speed and looking for layers.
Ballpen, watercolour and fineliner.
I've been illustrating some bigger habitats for 26 Habitats, a project by writers' organisation 26 with The Wildlife Trusts. There's a Q&A on my work here.
New in my Teemill shop, my Holly berries, ivy flowers collection, sketched from seasonal treasures. Printed to order on organic cotton garments and delivered in plastic-free packaging.