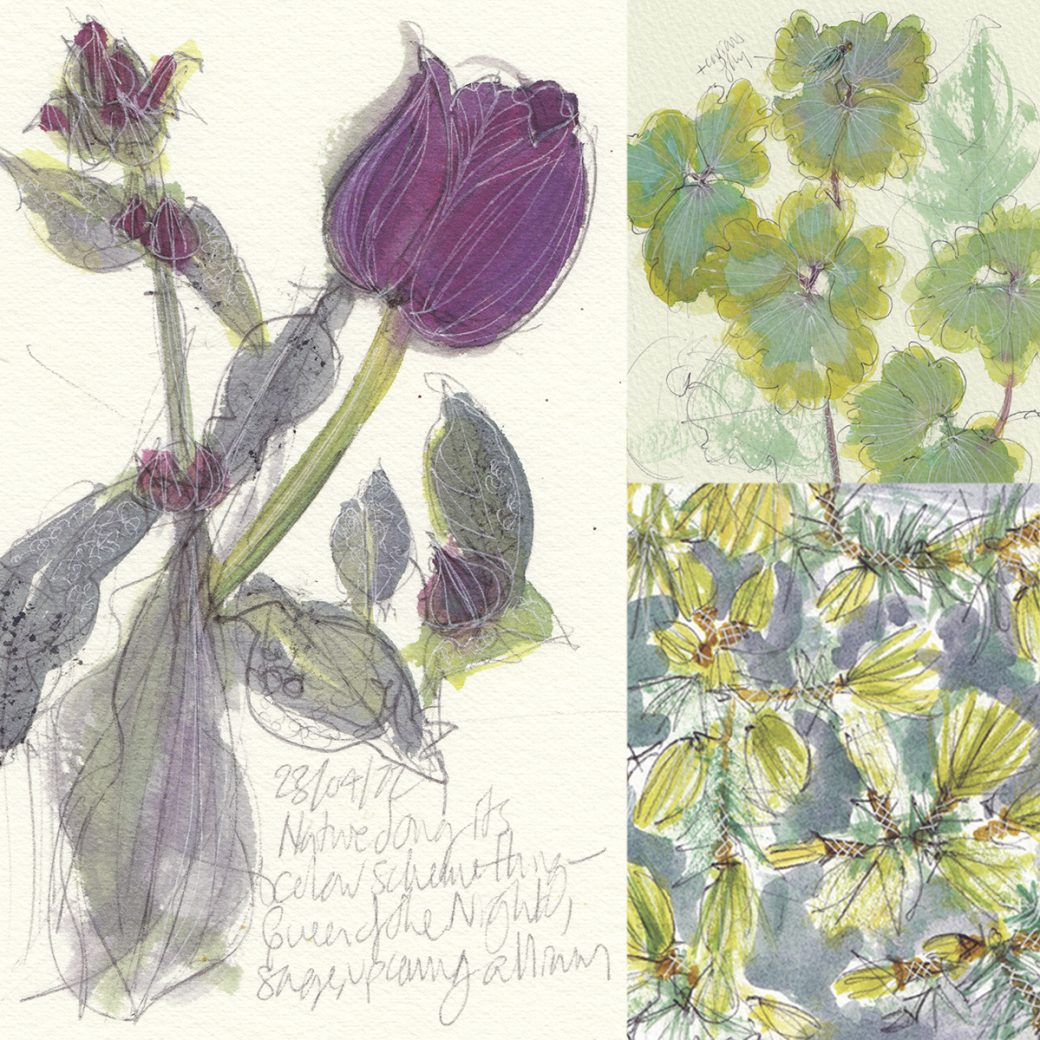 Today, I've been torn between drawing my one Queen of the Night tulip before it goes over and recording plants from friends. I've done both – but for entirely different reasons.
Settling in with the tulip, I see that nature has done its colour scheme thing. Sage flower buds gather round, their pink-mauve a nod to the tulip. Just out of sight, there's an allium, now just a baton of green but soon it'll be a globe of mauve.
The aquilegia started as a present of seed. It's taken two years but at last, shapely leaves. Their colour is astonishing, each its own palette, from grass green to turquoise.
And in a pot, a living Christmas tree from an old housemate is sparkling with sprays of lime green leaves, like little brushes on copper ferrules of twig.
Now in its third growing season, I thought that this project would start to feel like watching repeats. But every week, if I look, nature shows me something new.
Ballpen, watercolour and fineliner on white and tinted handed-down watercolour paper.
Rose sketches from this project are now available as greeting cards, from the Garden Museum shop in London, at Hackney Wick Underground and on my Etsy shop.
On my Teemill shop: my rose collection of t-shirts and tote bags.