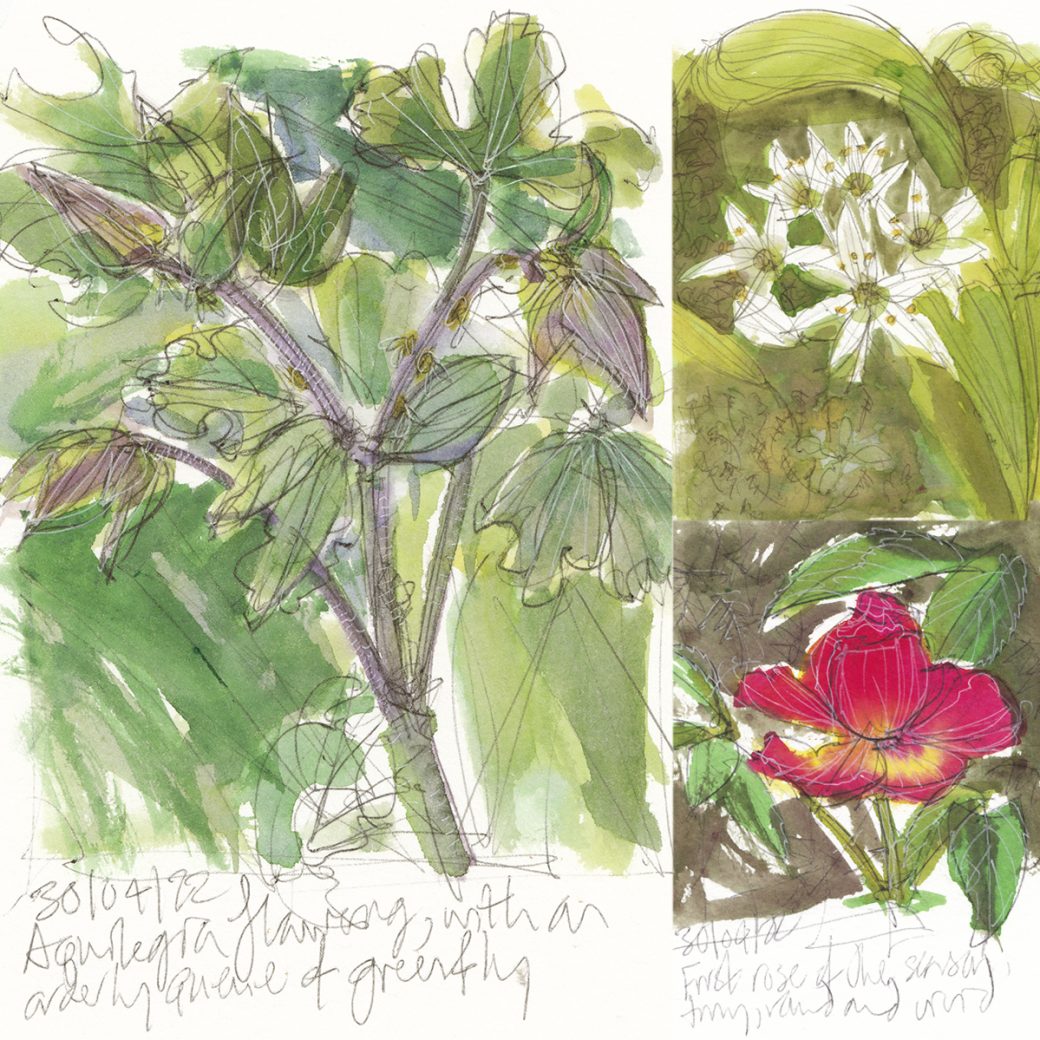 It's wild garlic season. Wandering out to survey my small landscape, I spot the first flowers sparkling in the shade.
It becomes a trio of Spring firsts…
The aquilegia, drawn in leaf last week, is now in dainty green-purple flower. I notice nibbles in the leaves. There's an orderly queue of greenfly along the furry stems.
Then, the first rose, tiny, round and vivid. I splash on a wash of yellow ink and work into it, first in a persimmon red, then magenta.
I'm working on my inherited watercolour paper this week, this, a pack of small pieces that turn out to be samples of a paper called Stonehenge Aqua Hotpress. After two years getting by with waste, drawing on paper made for the medium still feels like a luxury – and a responsibility. But I like it mostly for the name. It feels right for this time of year in the garden, full of warmth, light and energy.
Ballpen, watercolour and fineliner on white and tinted handed-down watercolour paper.
Rose sketches from this project are now available as greeting cards, from the Garden Museum shop in London, at Hackney Wick Underground and on my Etsy shop.
On my Teemill shop: my rose collection of t-shirts and tote bags. 
What does our work sound like? The third episode of Studio Snack, my collaborative podcast with Narcis Sauleda, explores.