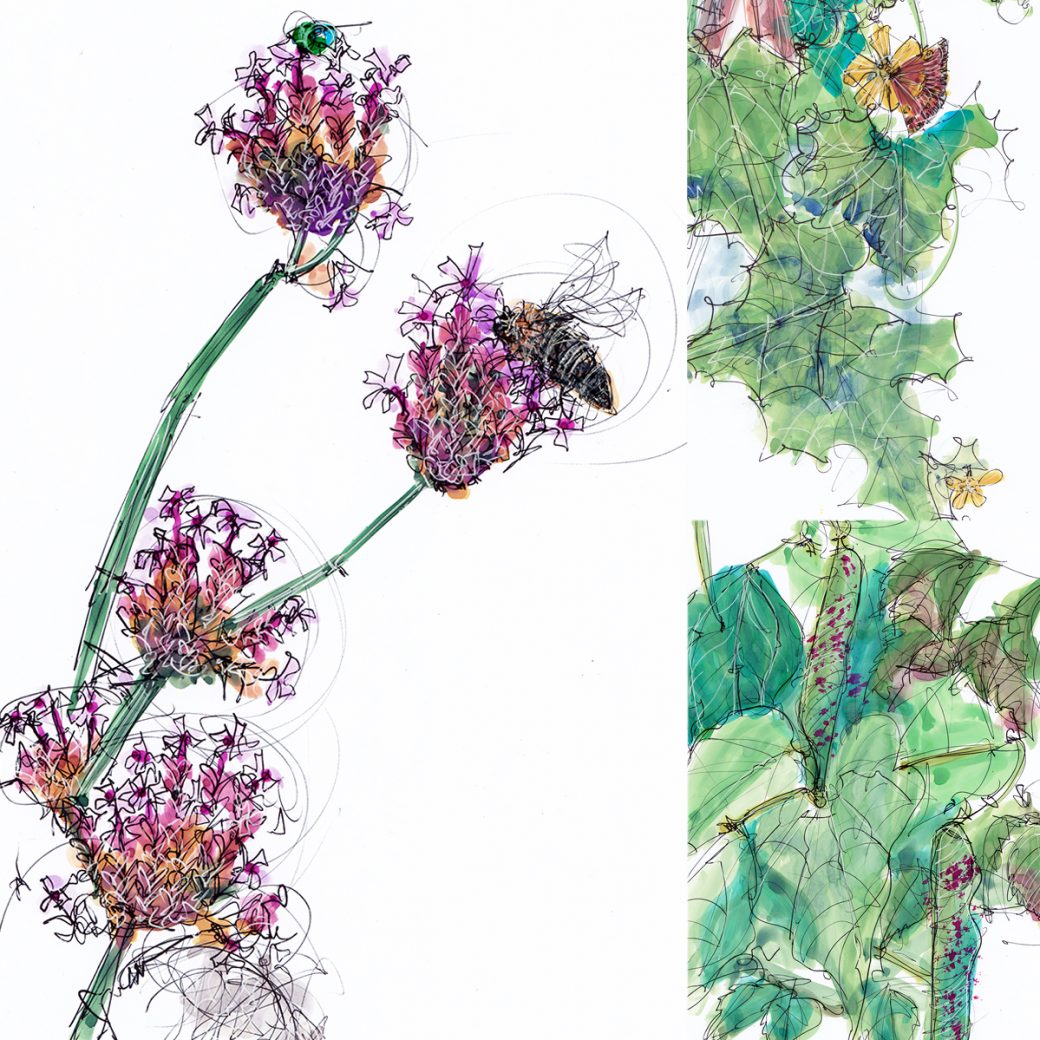 Technically, this is the start of Autumn. But Summer is doing its curtain call.
The sound of bees led me to the verbena, an ordinary fly there too, zinging with iridescence in the sunshine.
The cucamelon that I planted more on a whim than in expectation of actual fruit is producing tiny yellow flowers, this one visited by a nicely colour-coordinated mint moth.
For the second year, the borlotti beans are winding their way up one of the rose bushes, pink freckles (made with a bit of kitchen scourer) matching the rose petals.
There'll be time yet to draw fruits and seeds. But today, there's a gorgeous last glow of warmth.
Read my article about Dispatches from a Small World in Sublime magazine.
My April illustration of the whole garden is on show at Town House Open, Spitalfields, London, from 10 July until 12 September.