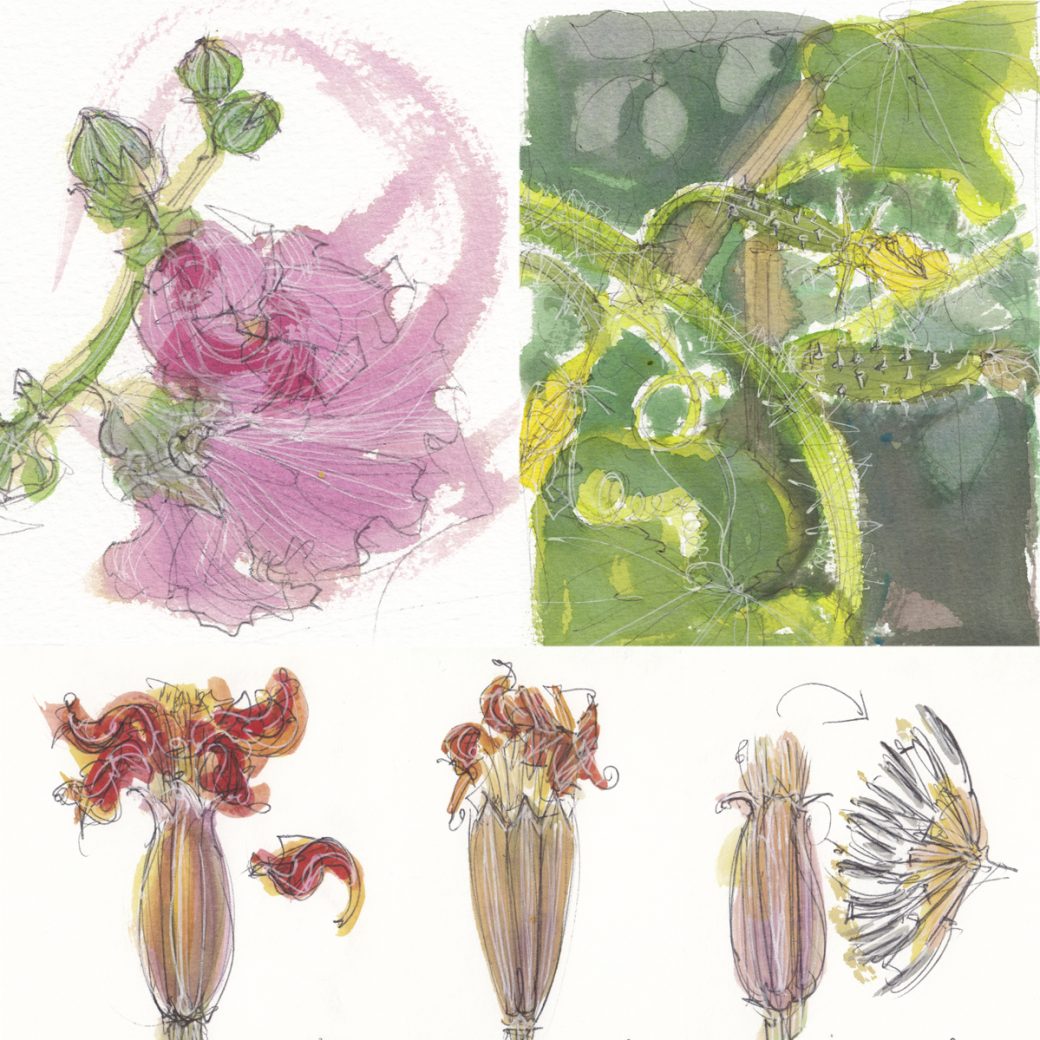 The garden is a place in perpetual motion. But sometimes, what stops me in my tracks is the sheer joy of plants' engineering…
I love how hollyhocks just keep going, throwing out flowers at one end from their dumpling buds and setting seed at the other.
The cucumber is climbing enthusiastically up a rose bush, twirly fronds reaching as it goes. The flowers are moving forwards on spiky little cucumbers, pinging off when their job is done.
But it's the French marigolds, grown for the first time this year, that give me my moment of utter astonishment. By way of dead-heading, I harvest some for natural ink and I sketch as I go. Once the bud, the receptacle now presents the flower like a posh 1920s vase. But it's when I pick off the petals that the surprise appears: a quire of arrow-like seeds under each flower.
Sketching gives me the luxury of looking at, and learning from, these horticultural wonders in action. And today, it's given me treasures for sharing.
Ballpen, watercolour and fineliner on handed-down watercolour paper and waste paper.
Rose sketches from this project are available as greeting cards, from the Garden Museum shop in London and at Hackney Wick Underground.
On my Teemill shop, watercolour and line sketches on t-shirts and tote bags.