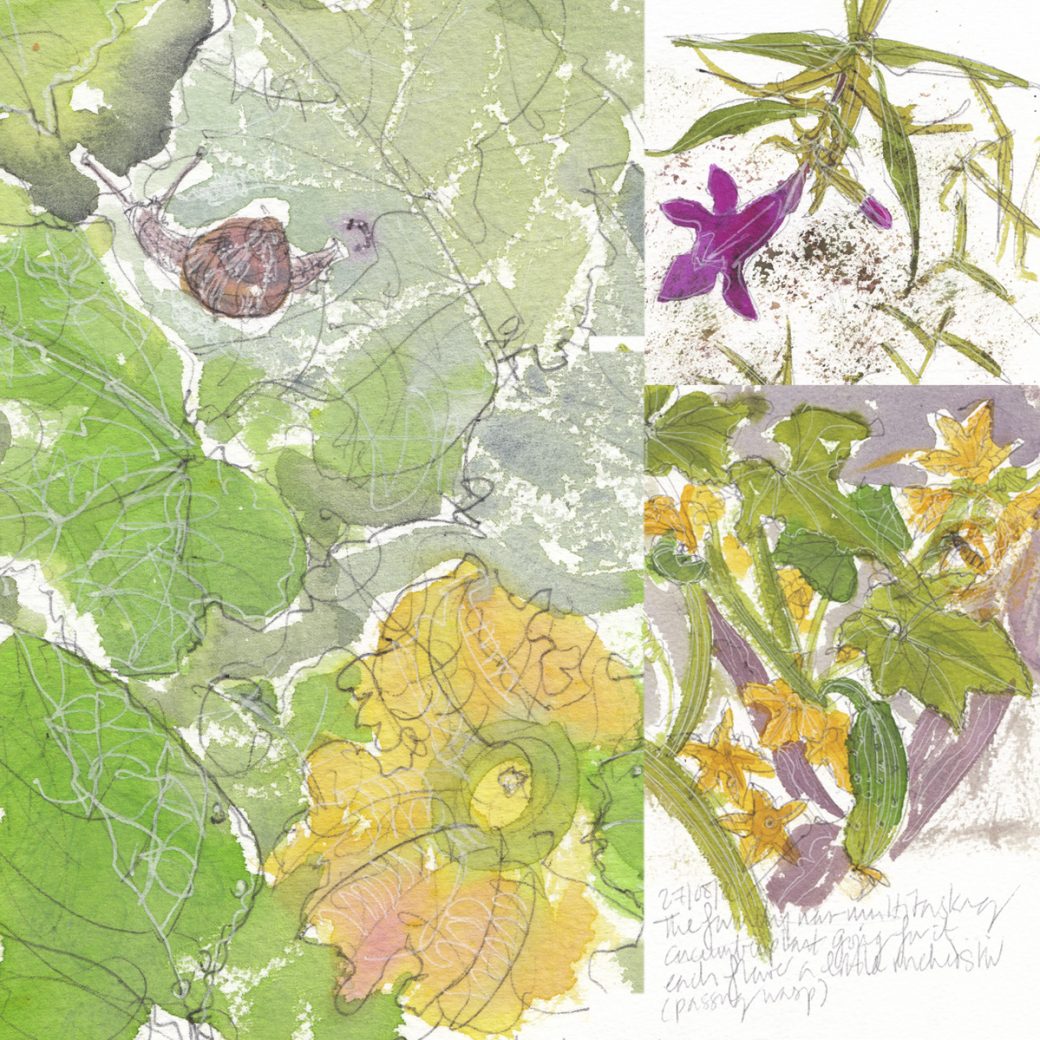 Snail poo. It's not what I expect to be drawing on a Saturday morning. Wandering out into the garden to see what the week's welcome rain has brought, I spot a snail – well, half a snail, peeking out from a squash leaf, and I'm not entirely sure which half I'm looking at. The poo is the clue...
Drawing, I notice more than I would in passing and today, I marvel at the arc of the snail, enormous antennae at the other end and considerably bigger than its shell.
I've been writing about my non-multitasking cucumber plant, growing one fruit at a time. But refreshed by a good soaking, it seems to have found its mojo, racing up a climbing rose, flowers everywhere, for a last hurrah of salad before Autumn sets in.
I've been meaning to draw the penstemon's second flowering and today, as I draw, I add some blades of grass. As showers have passed, the lawn, left unwatered in the heatwave, has been sprinkled with green.
Today, I draw with a fist-full of things: biro, fineliner, household candle, used like a colourless crayon for some wax resist, and a bit of scourer for stipple.
Ballpen, watercolour, fineliner and wax-resist on handed-down watercolour paper.
Rose sketches from this project are available as greeting cards, from the Garden Museum shop in London and at Hackney Wick Underground.
On my Teemill shop, watercolour and line sketches on t-shirts and tote bags.