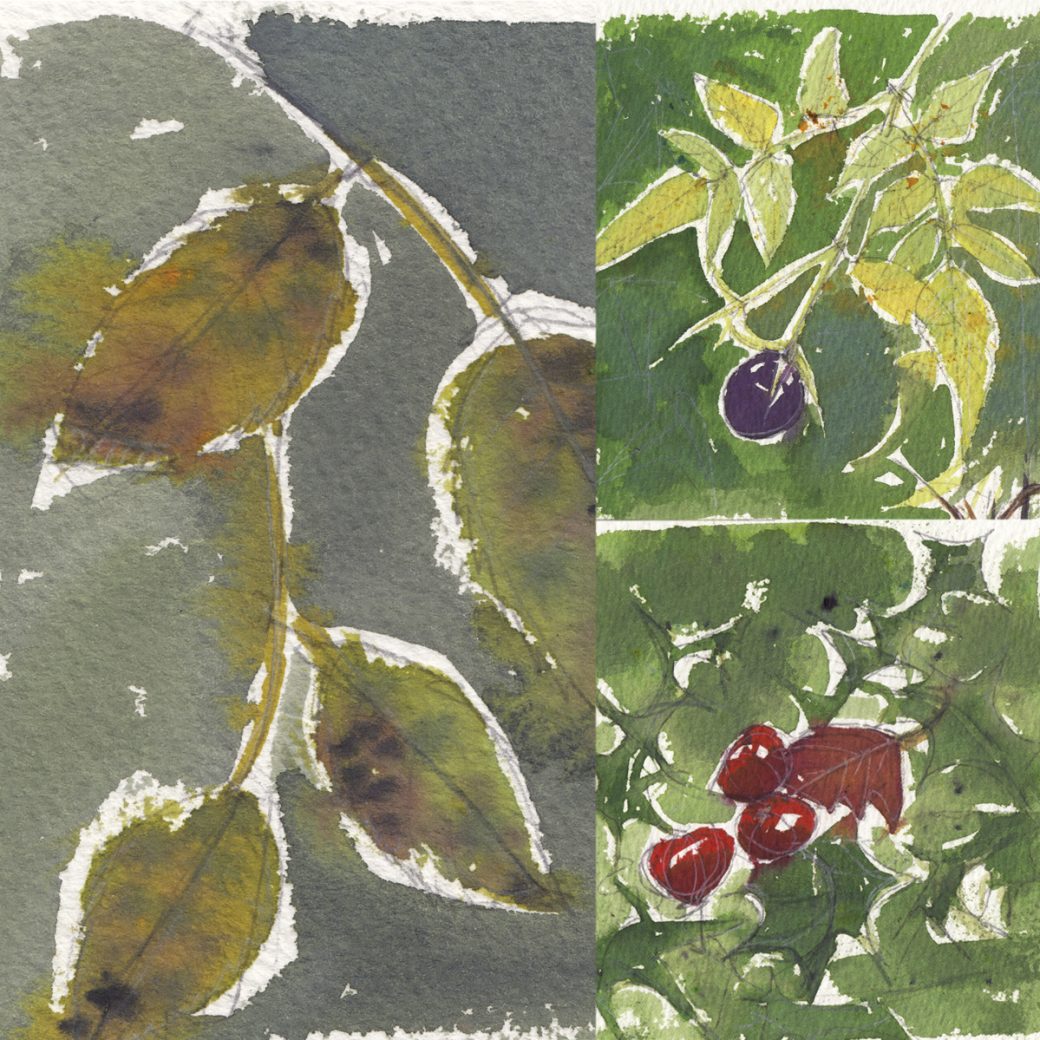 On late Autumn days of mud and gaps, the garden seems spent. But on a warmer-than-it-looks Saturday, nature coaxes me to the far end, where berries drop and ivy sprawls. There, purple-black and glossy among lime green leaves, is one jasmine berry.
Eyes tuned, I look up, at the holly tree that's been feeding all manner of birds, a few branches still in fruit, one little cluster joined by a visiting brick red leaf. Drawing holly, I'm always fascinated by how individual the leaves are, each curling its own way, and that the berries are bell-shaped, creased and curved around their seeds.
On this textured paper, berries need careful brush strokes of intense colour, leaving space for the gloss, adding unlikely colours for the shade.
The rose leaves have ripened in colour, the mini trees patterned by mining creatures richer. I dab purple onto still-wet green, perfect tracery as it lands, softening as it dries.
Riches! In the garden, there is never nothing to see.
Ballpen, watercolour, fineliner, highlighter, watercolour pencil and metallic ink on handed-down watercolour paper.
Visit my Teemill shop for sketches on t-shirts and tote bags.